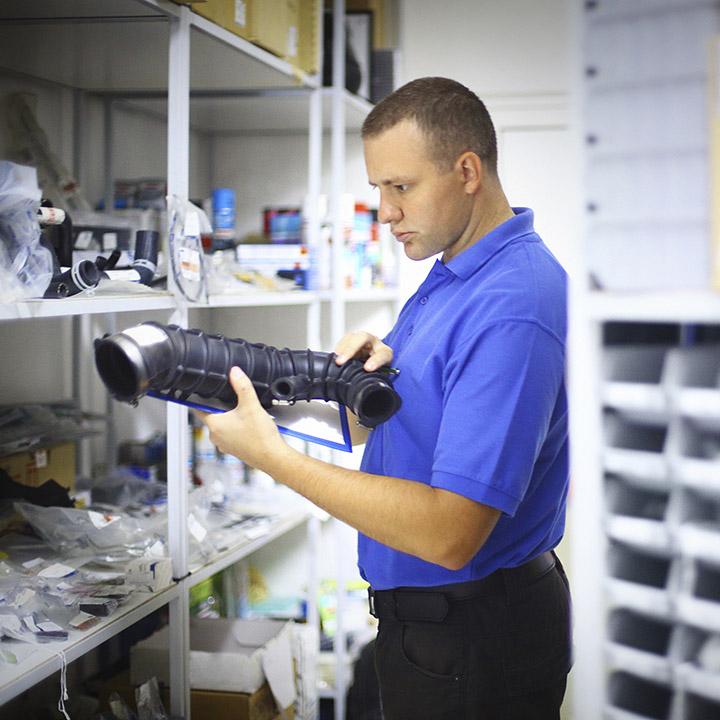 CERTIFIED CHEVY PARTS FOR EVERY REPAIR OR MAINTENANCE ISSUE
We understand that our Chevy customers want the perfect part for their car repair and want it as soon as possible. At our Paul Miller Chevrolet parts center, we not only have a long-list of
OEM parts and accessories
from which our Little Falls NJ, Paramus NJ, and further drivers can choose, but we also have genuine parts that come directly from the same place your Chevy car is made. This means that you'll know that the part is going to fit, you'll have confidence that it's the right part for the job, and you'll understand that the part or accessory is as high-quality as they come.
WHAT TYPES OF PARTS DO WE OFFER?
Our parts department has every type of part and accessory that you could need and we can order any item that we don't currently have in stock. Here's a list of a few of our most common parts and accessories:
Oil and Filters
Brake Pads and Rotors
Air Filters
Spark Plugs
Belts and Hoses
Wipers and Headlights
Cargo Accessories and Floor Mats
And Much More
ORDER YOUR PARTS DIRECTLY THROUGH OUR ONLINE ORDERING FORM
When it comes time to order your parts, our online ordering form makes it easy and convenient. Whether you're burning the midnight oil trying to figure out why the check engine light is on in your Chevy Silverado 1500, you realize throughout your busy day that the oil needs to be changed on your Chevy Malibu, or you finally remember to order the brake pads for your Chevy Suburban, all you need to do is input the part and vehicle information, your contact information, and any additional information you may have on your mind and we'll order it for you right away.
SCHEDULE AN APPOINTMENT AT OUR SERVICE CENTER
If you'd like for our technicians to take care of your car maintenance or repair for you, feel free to schedule an appointment with our service center. Our technicians are knowledgeable about every type of Chevy service and would love to discuss your car's repair needs today!
VISIT PAUL MILLER CHEVROLET TO LEARN MORE ABOUT OUR CHEVY PARTS AND ACCESSORIES
Whether you want parts for your DIY routine maintenance project or you're looking for accessories to add onto your Chevy car, truck, or SUV, our parts center is here to help. Feel free to stop by our West Caldwell, NJ, dealership to explore what we currently have in stock or contact us for more information!